others
Not stopping at the basic ranges such as marinated and breaded, we move forward with greater value products for food service sector while providing the convenient and healthy choice to modern families.
Homemade foods - Saving time with less preparation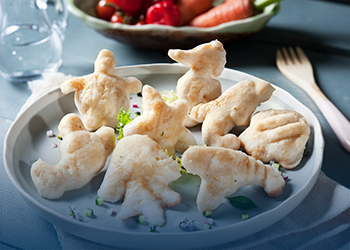 SURIMI - SEAFOOD FAMILY
Our surimi product is recently developed to offer an additional application of pangasius in our value-added collection
SEASONED SHRIMP PANGA BURGER
This product offers a mouthful of premium pangasius and shrimp. It is a great choice for burger-lovers that are looking for a healthy choice.
other ready-to-cook options: